08 August 2019
"This year marks the 15th anniversary of Cyril Ramaphosa Foundation.
"It is cause to celebrate a meaningful record of programme implementation to improve lives.
"May the Foundation have many more years building its legacy for an inclusive and empowered society." – Mmabatho Maboya, CEO.
Supporting education, youth, SMEs and vulnerable children and women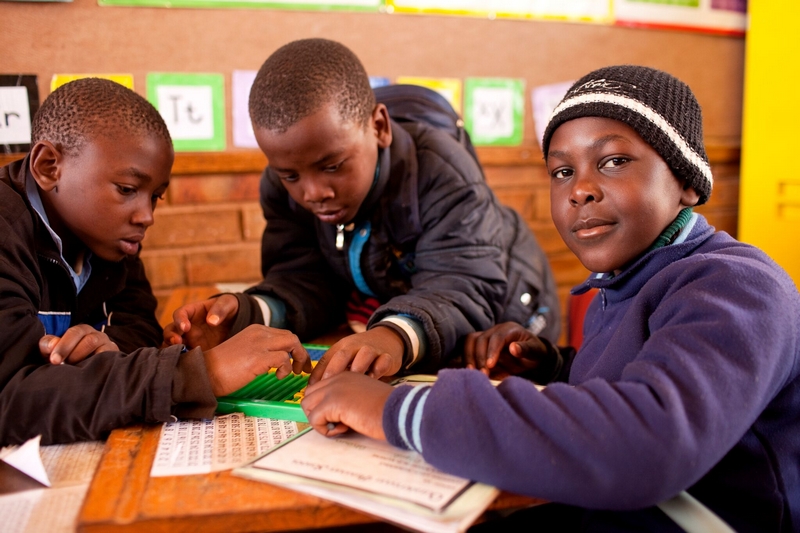 Since establishment in 2004, the Foundation's mandate was set to support initiatives that improve education and grow Black-owned small businesses as the most direct means to improve the quality of life of South Africa's people and foster an inclusive and empowered society.
R 100 million was committed to spend over a 10-year period.
To date, in 2019, over R 359 million has been contributed and over one billion rand has been leveraged through the Foundation's partner entities to programmes that support the development of education, youth, small and medium size enterprises, and vulnerable children and women.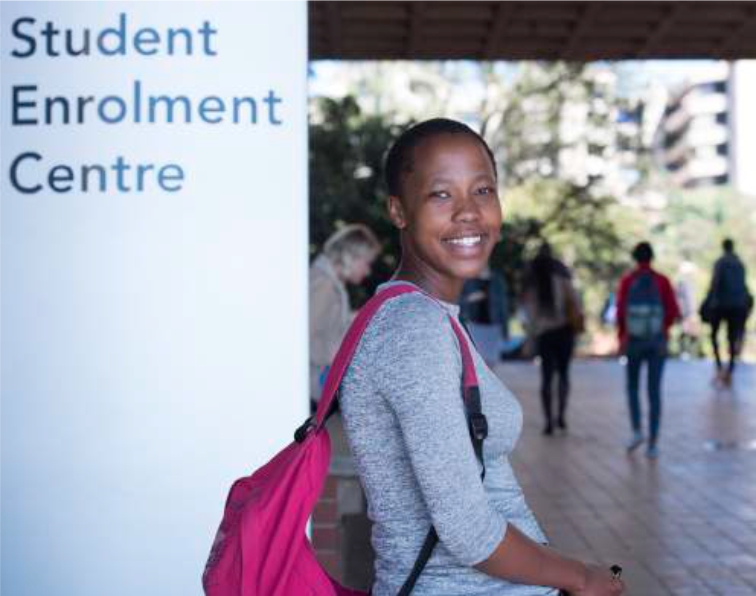 The Foundation's Partner Entities
The Foundation has four partner entities: Adopt-A-School, KST, Cyril Ramaphosa Education Trust and Black Umbrellas.
The partner entities implement the Foundation's programmes and all have posted impressive impact results.
Adopt-a-School
"Our school looks beautiful. People no longer laugh because our school is shabby. I am proud to be a learner." – Kgothatso Ntsoane, learner.
Adopt-a-School, with committed support from private-sector donors, implements the Whole School Development model with the aim to improve governance, academic, infrastructure, social and security environments in schools.
As at February 2019, 223 schools have been adopted and 600 595 learners have benefitted from the programme.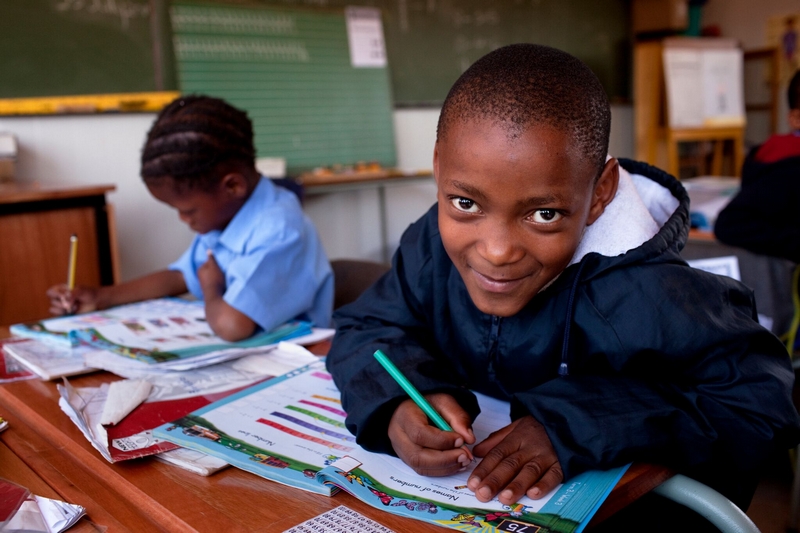 Thari Programme
Adopt-a-School also implements the Foundation's Thari pilot programme that addresses the impact of social issues such as violence and abuse on learners and their learning outcomes.
Thari facilitates psychosocial support services for women and children, which includes the establishment of Safe Parks, and local networks of organisations and professional services.
"Thari has brought improvement on many fronts. Learners are enjoying school due to relations they have created with our child-care workers." – Mr. Moeketsi Chaka, Principal, Reentseng Primary School.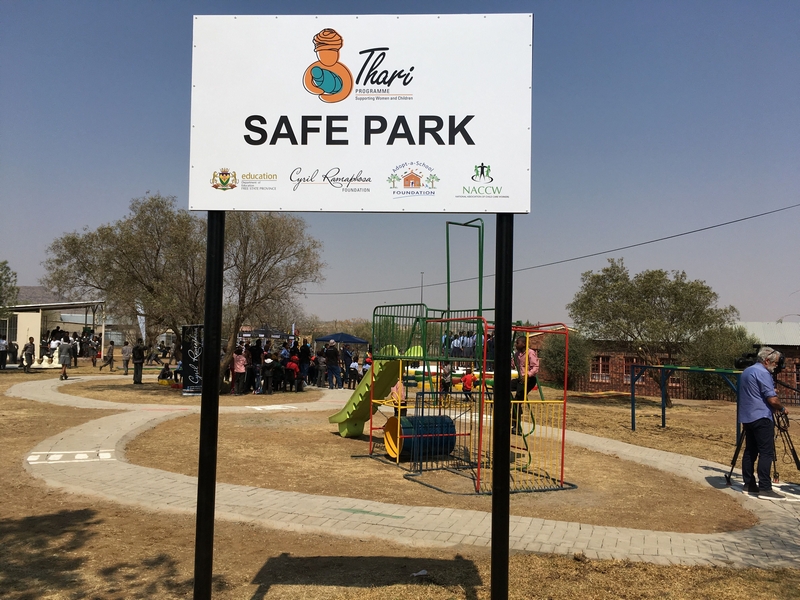 KST
"With infrastructure, leadership and curriculum development, KST brought hope to our community." – Nthabiseng Selemela, educator, Meduwaneng Primary School.
KST is a dynamic collaboration between Cyril Ramaphosa Foundation and Kagiso Trust that leverages the best practices of each organisation's Whole School Development programmes.
The District Whole School Development Programme is implemented by KST in partnership with the Free State provincial department of education in two districts.
Nearly 400,000 learners have benefitted, and KST has worked in 240 schools.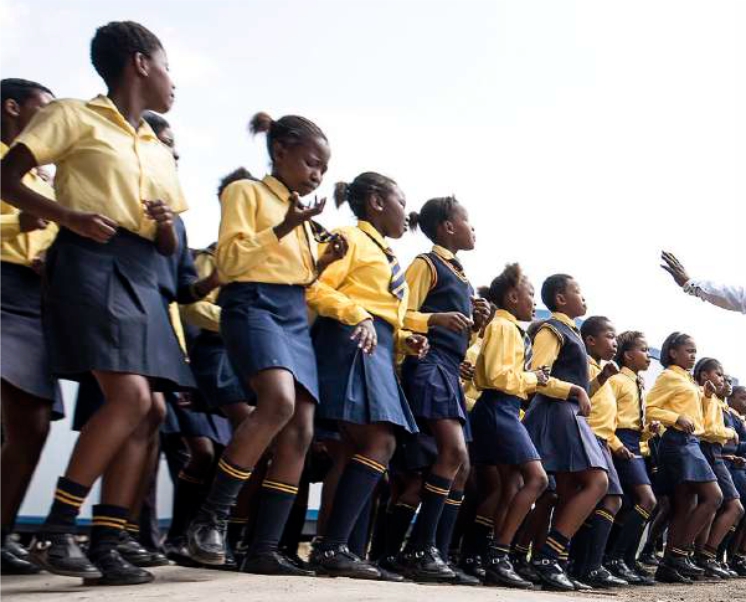 Cyril Ramaphosa Education Trust (CRET)
The Cyril Ramaphosa Education Trust provides bursaries for tertiary education, holistic support for students and essential work experience opportunities.
Partnering with corporate sponsors and individuals, CRET provides tuition, accommodation, books, stationery, a personal allowance, mentoring and psychosocial support and encourages the ethos of 'giving back' by developing civic-minded students.
CRET has supported close to 250 students gain access to tertiary study.
"CRET's support for my Bachelor of Communications Science degree allowed me to forget the physical and emotional pain I endured every day."  – Brian Maluleke, CRET alumni.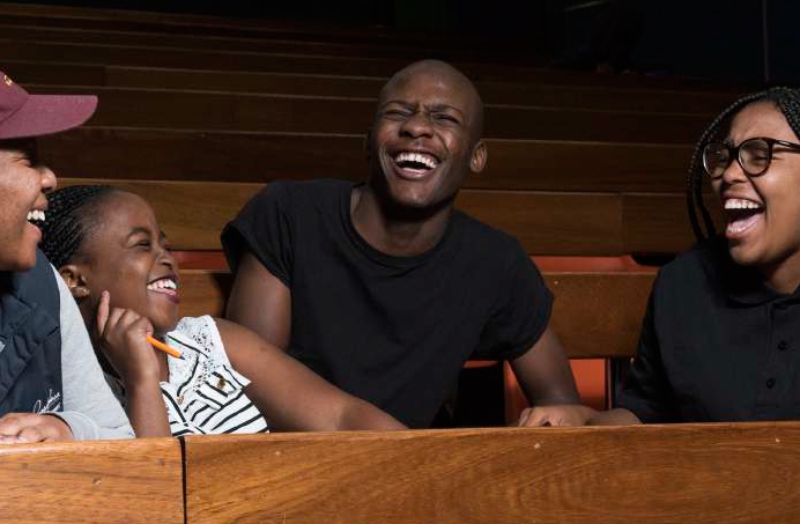 Black Umbrellas
"I'm able to support my family now. I'm able to give a better future to my young child and wife and to help my brothers with their studies." – Michael Mzingizi, Managing Director, M-Games.
Black Umbrellas develops small businesses through a nationwide incubation programme.
The programme nurtures 100% Black-owned small businesses in their critical first three years of existence.
The structured three-year programme enables small emerging enterprises to contribute to the economy of South Africa. Since its inception in 2009, over 1,400 businesses have earned a combined turnover of R 2,87 billion, creating close to 12,000 jobs.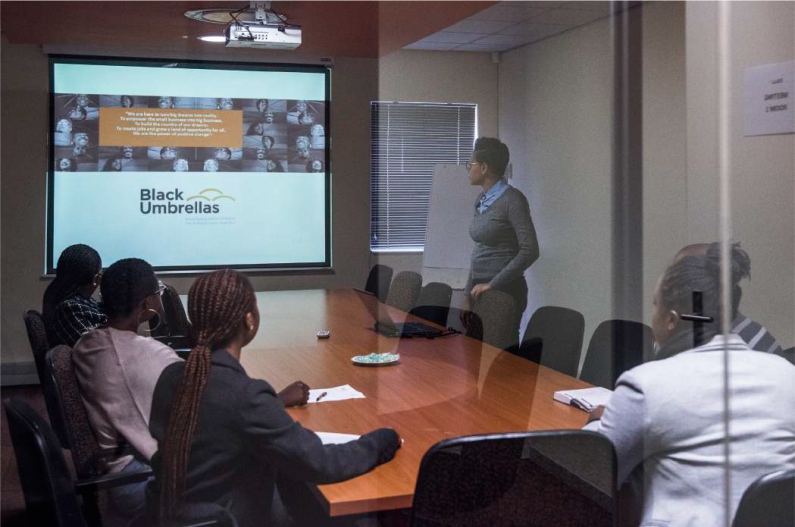 Creating opportunities and changing lives
In the words of the Foundation's chairman, Mr. Cyril Ramaphosa:
"Cyril Ramaphosa Foundation is about creating opportunities and changing lives. It is about making a difference where a difference is most needed. It is about the shy smile of the schoolgirl who just received her first pair of glasses. It is about the chalkboard that has now come into focus and the world of opportunity that has opened up. It is about the poor student who taught himself to type on a cardboard cut-out keyboard and who is now a successful professional.
"It is about the retrenched factory worker who had the temerity to start his own manufacturing business. It is about hours spent in new libraries, games played on new sports fields. It is about teachers confident in their subjects and learners engrossed in their lessons. It is about the small things. School toilets that flush. Tuition fees that are paid on time. Small businesses that are tax compliant.
"It is about schools that have been utterly transformed, businesses that have grown from one employee to a hundred, and cattle herders who have become accountants.
"It is about changing lives".