Cyril Ramaphosa with Cyril Ramaphosa Education Trust Alumni Sazi Nzama, now a qualified Medical Doctor and Donné Nicol, CEO of Cyril Ramaphosa Foundation
In 1996, Cyril Ramaphosa began supporting a small number of disadvantaged students with bursaries, so that they can attend university. He did this by donating the money he earned through his public speaking engagements. This developed into the Cyril Ramaphosa Education Trust (CRET) in 2000.
Some 21 years after Mr Ramaphosa sponsored his first bursary, a spectacular and growing hall of fame exists, replete with CRET‐enabled graduates, whose dreams to be highly-qualified professionals have come true.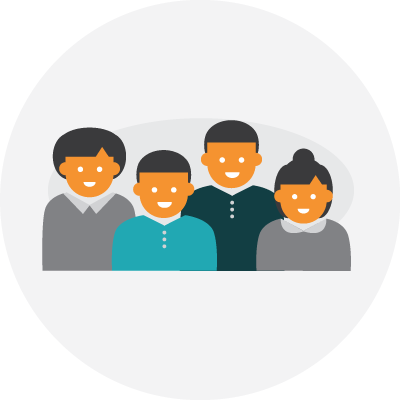 STUDENTS ASSISTED SINCE INCEPTION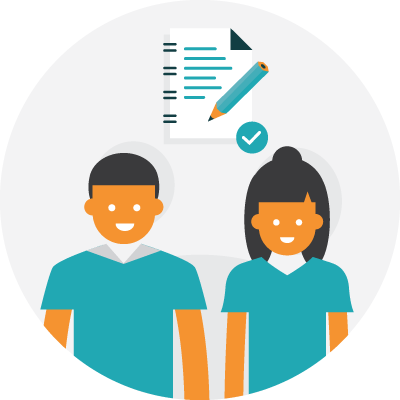 INTERNS ASSISTED SINCE INCEPTION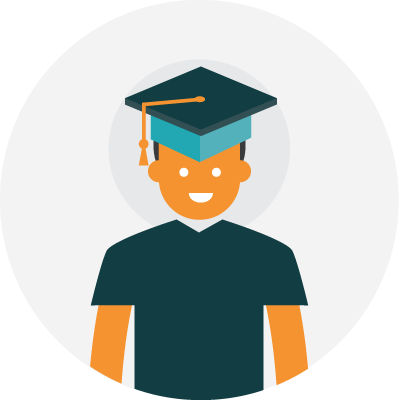 GRADUATES SINCE INCEPTION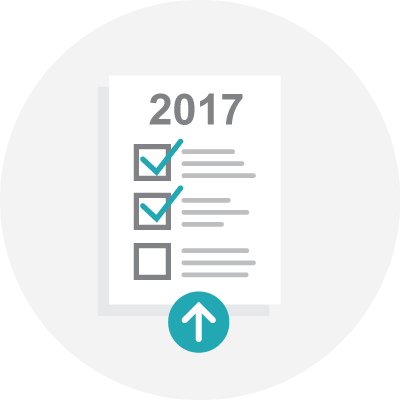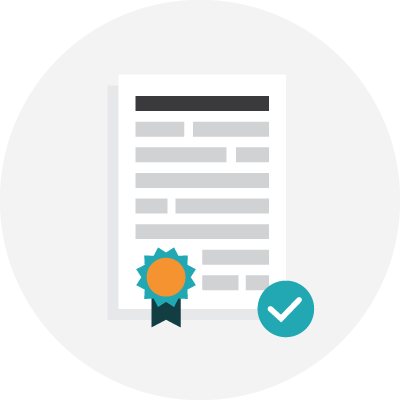 AVERAGE PASS RATE SINCE 2012
STUDENTS ELECTED INTO THE INTERNATIONAL HONORARY GOLDEN KEY SOCIETY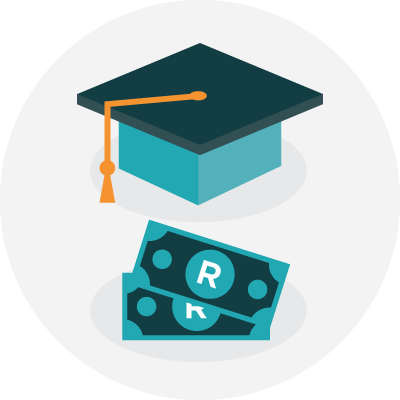 AMOUNT RAISED BY ALUMNI FUND
In 2004, when the Shanduka Foundation – now known as Cyril Ramaphosa Foundation – was formed, CRET was given the opportunity to grow significantly – and it did. From an initial commitment to sponsor five students studying towards business degrees , CRET has flourished under the support of the Foundation, its corporate sponsors and partners to reach a record 65 bursary recipients by 2017.
CRET has a different approach to the management of its education programme and aims to recruit candidates that would ordinarily be overlooked by other bursary programmes, which commonly seek out the top achievers only.
What CRET does is select candidates that demonstrate the potential to blossom under the right conditions and with the proper support. To such young people, CRET will offer nurturing, financial support, mentorship and psychological and social grounding.
Since CRET is a bursary scheme that considers the holistic needs of the student as well as their potential, each bursary is tailor-made to fulfil the student's needs. This generally includes, but is not restricted to, tuition, accommodation, books, stationery and a personal allowance stipend.
"Having the opportunity to study has been a source of refuge from my troubled life. It has allowed me to forget the physical and emotional pain I endured every day. Prior to CRET coming into my life, nothingness and hopelessness dominated each and every aspect of my being. My life situation and the consequences of mistakes I made resulted in me becoming ill. I fell into such a dark place and had lost hope of ever having an opportunity to achieve anything – or to even live for anything.
Through all my darkness, I still loved to read and wished to study further. But I did not think this would ever be possible, until CRET resurrected my dreams. I have gone on to be more positive than ever before about my life. I have hope. I am positive of a great future.
The power of education has made me forget all the physical and emotional pain of my past. My education, the special family I have, and a renewed interest in life are the reasons I am alive and ready to fulfil my purpose. I thank my CRET family for my education and for giving me a chance to live for a purpose. So today, my once broke soul, is studying towards a degree which seemed impossible before. "
All students attend intensive holiday work experience programmes twice a year, where they get additional soft skills training and networking opportunities.
Students are exposed to team‐building activities, personal development and, most importantly, a supportive and cohesive family environment, which is where we believe the CRET programme really shines.
CRET encourages students to embrace the ethos of "paying it forward". They are reminded to never forget where they came from, and to consider the multitude of others in need. To ensure a culture of social responsibility is ingrained in our students, we set them up to work at selected welfare organisations during their holidays, while they are also tasked with distributing donations of clothes, food and other essentials within the disadvantaged community.
Furthermore, senior CRET students and alumni take on the roles of mentors to new students, while others contribute financially to the programme. Some have even gone on to implement their own corporate bursary programmes.
The story of CRET is not only one of incredible youngsters growing into incredible individuals, but one of how change can affect the future skill set of the South African youth through support, mentoring and nurture.
IMPACT
CRET has proven how seemingly out-of-reach dreams can come true through providing support to the disadvantaged youth.
Here is what some CRET alumni have had to say about the programme, in their own words:
"CRET gave me the keys to open many doors. The mentoring and special attention provided enhanced my self-worth and confidence that created a sense of loyalty and motivated me to be diligent in my studies and apply myself in the work environment. "
Samukelisiwe Khawula, Audit Manager, Auditor General South Africa
"CRET came into my life at a time when I was facing a serious challenge. I wanted to become a chartered accountant but my parents could not afford university fees. I had already applied for five other bursaries before CRET afforded me an opportunity. Through this support and the belief CRET had in me, I have been able to achieve my goal of qualifying as a chartered accountant and I have inspired others. Thank you for what you did in my life and for what you do for other people too."
Cyril Madiba, Senior Product Controller, Barclays Africa Group, Johannesburg
"If every child were to experience the work of the Foundation, the world would be a better place. After receiving their support for my studies and then the opportunity of experiential work following my graduation, I realised that when others open their hearts to you, you can do the same to others." 
Khanyisa Maphaha, Communication Assistant, Adopt-a-School Foundation
"Thanks to the support of CRET, I have realised my dream. The CRET bursary is not a typical bursary. It goes beyond a financial contribution to students. Life skills are learned and holiday work experiences give an insight into the working environment. It is an honour to have been a custodian of CRET and I will continue flying the flag high." 
Nkululeko Mindu, Associate Consultant, PWC SA, Johannesburg
"I will always be grateful to CRET for the opportunities granted to me over the years. Although I was a partner company student (Rentworks), I've always felt at home at Shanduka. During my undergraduate degree, I was exposed to various companies through projects organised by CRET and this has contributed immensely towards my studies. Happy 10-year anniversary Cyril Ramaphosa Foundation! We need you to continue changing the lives of the South African youth!"
Susan Makete, Postgraduate Accounting Student (aspiring CA), University of Johannesburg
"CRET gave me the keys to open many doors."
Samukelisiwe Khawule, Audit Manager, Auditor General's Office, South Africa
Support CRET
To support a CRET student through their studies, whether through mentorship or financial means, or to make a donation of equipment, stationery, data and the like please contact:
Tel: 011 592 6560
Email: cretbursary@cyrilramaphosa.org
Cyril Ramaphosa Education Trust
BURSARY APPLICATIONS OPEN
1 August – 30 November 2018
Please ensure you meet the application criteria before submitting an application.