With the support of our partner entities, we are committed to fostering an inclusive, empowered society.
You can support us by donating to our programmes or collaborating with us.
Did you know?
By supporting the Foundation, you may qualify for a Section 18A Tax Exemption Certificate and also earn higher B-BBEE points in the five pillars of the Codes of Good Practice.
Cyril Ramaphosa Foundation is a registered Public Benefit Organisation and Trust.
Please email info@cyrilramaphosa.org to find out how you can support our work.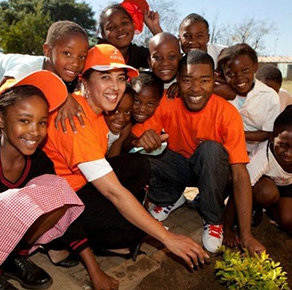 "Cyril Ramaphosa Foundation started as a journey of small beginnings and big dreams. The story of a child learning to read in a classroom made of bricks and mortar, in a township where the school was once a shack, of university graduates fulfilling the promise of their bursaries by taking up those coveted corporate positions and the young entrepreneur setting up shop with the support and advice of an organisation that cared enough to make a difference."