29 August 2019
Cyril Ramaphosa Foundation's strategic approach is to pilot and develop effective models that may be replicated to achieve impact of scale and systemic change. The development of models is underpinned by the value propositions of the Foundation.
These are:
its pioneering spirit, which enables the Foundation to tread in unchartered terrain and to make things work in difficult circumstances;
the development and piloting of dynamic programmes, which are relevant in responding to national and global development objectives;
the delivery of cost effective and quality products that respond to the needs of stakeholder beneficiaries;
collaboration and partnership with others, guided by strong values and culture.
Model-building as an approach arose from the actual experience of programme implementation and the need to refine interventions to account for qualitative development, changes in the environment, unintended consequences, and better efficacy.
The Foundation does not see its models as perfect and permanent solutions.
It recognises that model-building and development is an ongoing process, responsive to changing conditions and consequent objectives to stay relevant and meaningful. Indeed, the Foundation pre-emptively anticipates changed circumstances in the shaping and development of its models.
The effectiveness of the Foundation's models is open to ongoing critical assessment, including through monitoring and evaluation, and through a practice of collaboration, sharing and learning.
They are adapted and developed as the need may be. However, the core elements of a model are stable and of long-term relevance, in line with qualitatively distinct phases in the environment.
The Foundation's models are also holistic in nature, recognising and accounting for the multi-dimensional impacts on education and small business development.
Through 15 years of experience and impressive impact results, the Foundation is a recognised leader in pioneering development models in education and small business development.
Adopt-a-School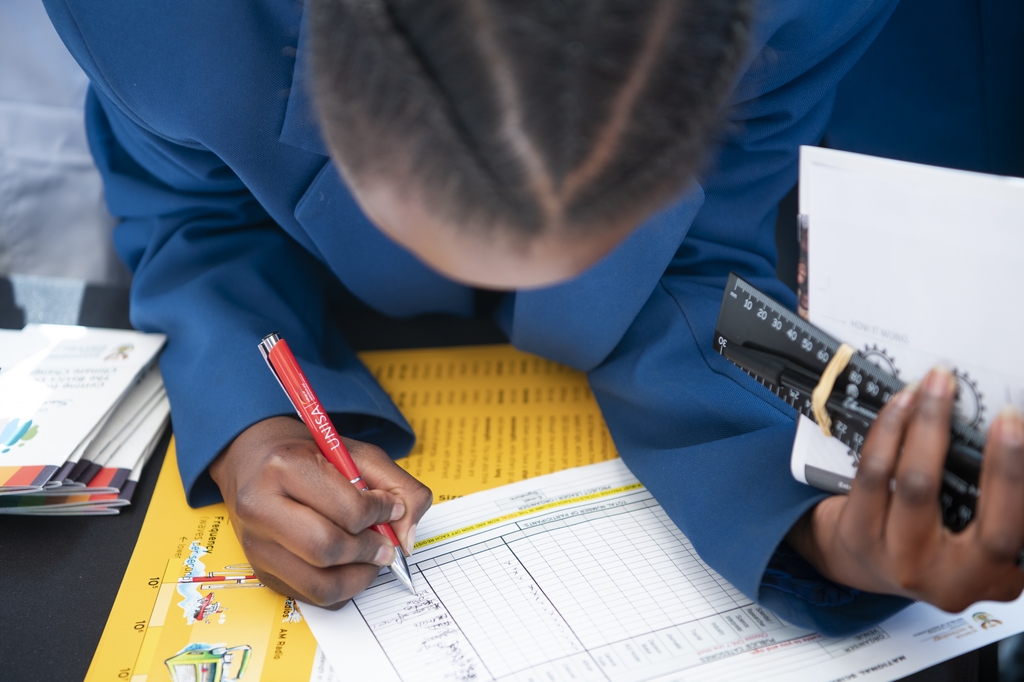 When Adopt-a-School Foundation was first established, it focused on developing and building school facilities, such as classrooms, administration buildings, laboratories, computer centres and sports fields.
However, it recognised that infrastructure alone did not resolve the challenges faced in the provision of quality education. The development of effective leadership and management systems, educators' skills, curriculum structures, improved learner well-being and safety were as important.
This holistic approach paved the conceptualisation of the Whole School Development model. Through the integrated addressing of these key issues, long-term sustainable solutions for healthy and functional schools are established.
Thari programme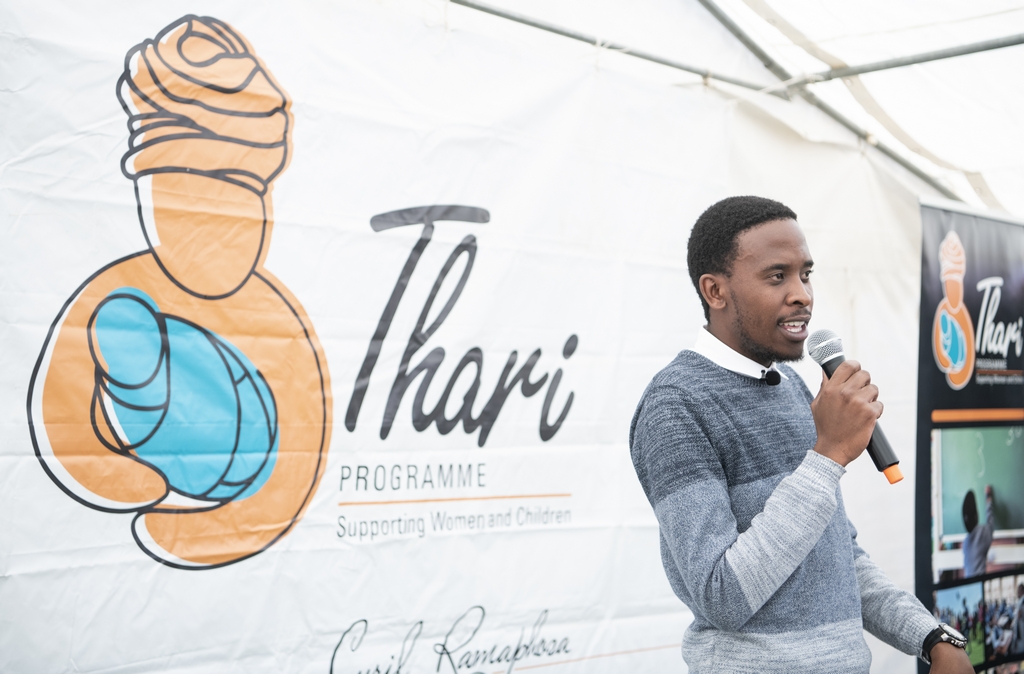 In 2017, Cyril Ramaphosa Foundation launched a pilot programme, implemented by Adopt-a-School, for the support of vulnerable women and children.
The Thari programme was born of a recognition that many young people do not do well at school due to the abuse, violence and the lack of care that they experience outside of the school environment.
The programme adopts a multi-sectoral approach at a local level. It involves government departments, the business sector, civil society organisations, faith-based organisations, non-governmental organisations, youth groups and school communities.
Thari aims to strengthen the school community by creating a safe and empowering environment that is free from violence, inclusive, gender sensitive, and promotes health and well-being. It does so through psychosocial services, therapeutic safe parks, and local multi-sectoral community forums.
KST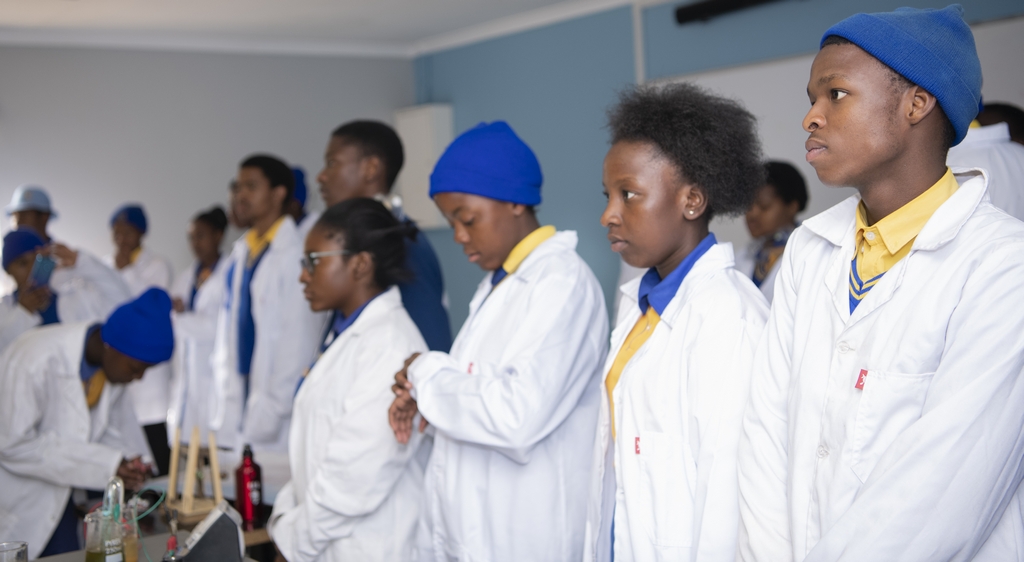 In 2011, Cyril Ramaphosa Foundation and Kagiso Trust began a conversation about sharing best practices and pooling resources to have an even greater impact on education transformation. KST was formed as a result.
It is a dynamic collaboration between Cyril Ramaphosa Foundation's and Kagiso Trust's respective Whole School Development programmes. In 2013, KST partnered with the Free State Department of Education to transform schools in the Fezile Dabi and Motheo Districts.
District Whole School Development is based on a strategic and co-funding partnership with the provincial government to drive institutional change at a district level. The district office has an important role to play in supporting and strengthening the schooling system.
Through efficient and effective systems, it may make for good resource governance; professional and developmental support to educators and schools; and recognition and incentives for best practices, performance and excellence.
Cyril Ramaphosa Education Trust (CRET)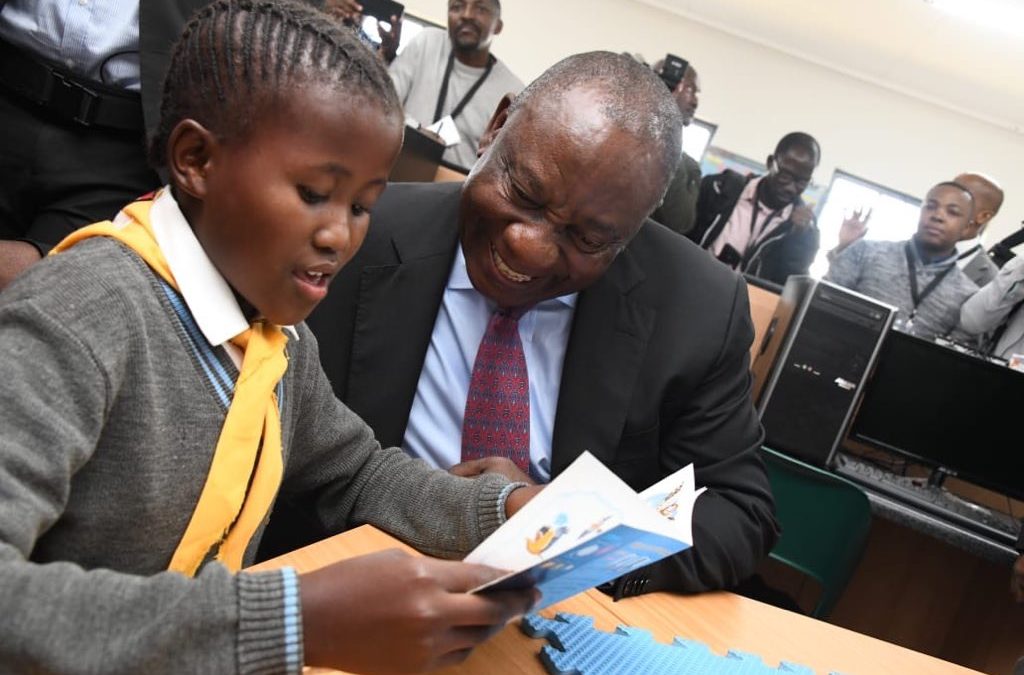 CRET implements a holistic bursary support model that offers skills and educational development as well as youth support, nurturing, development and mentorship.
In addition to tuition, accommodation, books and living costs support, CRET's wrap around support includes orientation and career guidance, wellness services, personal and soft skills development, and work readiness support.
Black Umbrellas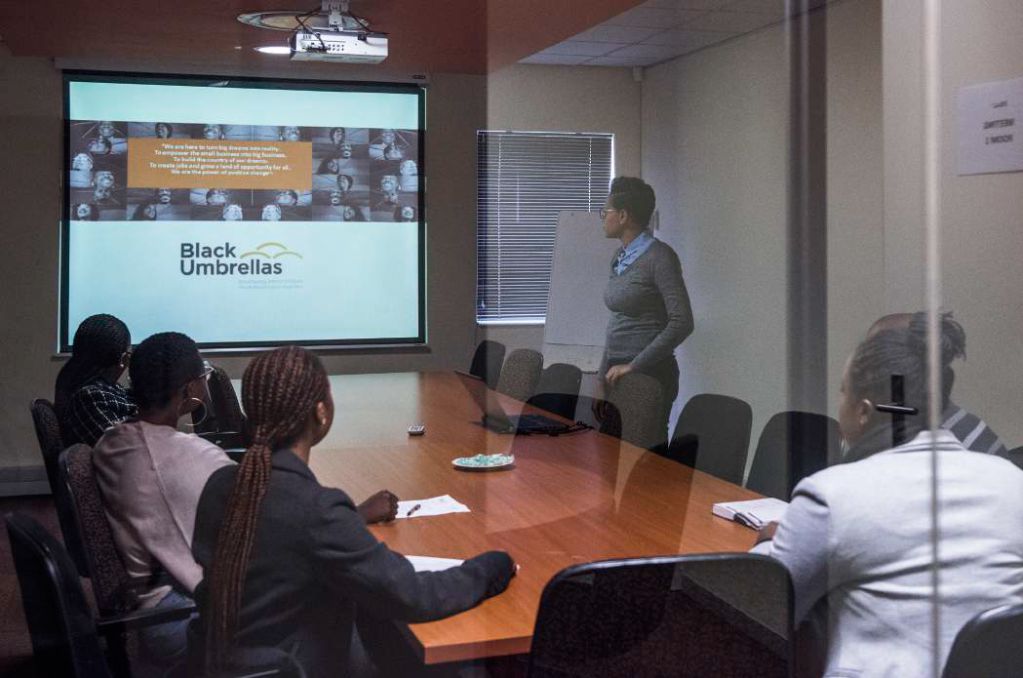 The Black Umbrellas model is aimed at supporting emerging Black businesses through an incubation programme so that they are able to emerge as independent, viable businesses.
Fundamental to the success of the model is a tiered intervention, where applicants transition and bolster their business through successive levels of activation.
The programme activation begins with a pre-incubation phase of 3 months, followed by full incubation of 3 years through to graduation.
The Black Umbrellas model uses its national reach to enable clients to benefit from guided mentorship, through which clients receive the transfer of business skills, knowledge and network linkages.